Glaciers
---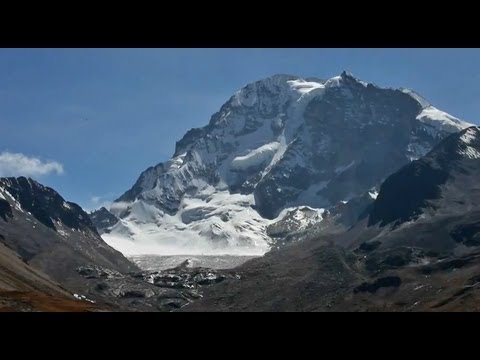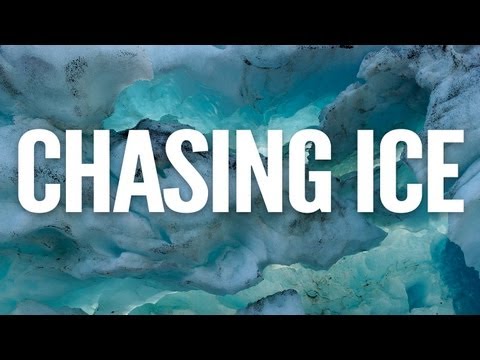 The following book list includes texts focusing on Latin America and the Caribbean and climate change and the environment. The books address some of the most critical socio-environmental issues of the day with important implications for regional and national debates on climate. In the build up to the Rio+20 Conference next year, Latin American civil society organizations and regional and international networks are attempting to make this conference relevant and establish a new and revitalized agenda on sustainable development. These books can make a valuable contribution to that endeavour.
This article by Emily Kirkland, Brown University,  focuses on efforts to adapt to climate change in Peru. In Huaraz, she sat down with government officials and local farmers to talk about what glacial retreat will mean for the region.
By Adam Kotin and Emily Kirkland, Brown University
Climate change presents unique challenges in mountainous regions, especially the Andean regions of Chile and Peru. Retreating glaciers threaten mountain peoples' water supplies and biodiversity loss is a very real threat as temperatures rise.
Research in these areas is complicated by the difficult topography and significant historical gaps in scientific knowledge.
For that reason, new approaches to development planning are now underway, incorporating diverse stakeholders from government agencies, NGOs, private companies, and local communities.
We caught up with Carmenza Robledo of Intercooperation to talk about the project 'Adaptation to Climate Change' (PACC) Peru, an exciting new initiative that seeks to combine scientific expertise with local knowledge for new development.
The World Bank considers mountain ecosystems in the Andes to be one of four climate hotspots in Latin America alongside the coral biome in the Caribbean, wetlands in the Gulf of Mexico and the Amazon basin. These hotspots are comprised of ecosystems that are severely affected by the impacts of climate change. They are considered crucial areas for adaptation and remind us why reducing global emissions is so important. They also carry significant economic costs ensuring that policy-makers will do everybody an incredible injustice if they fail to act now.
The following video in Spanish with English subtitles, highlight show a disappearing glacier in the Peruvian Andes affects rural communities: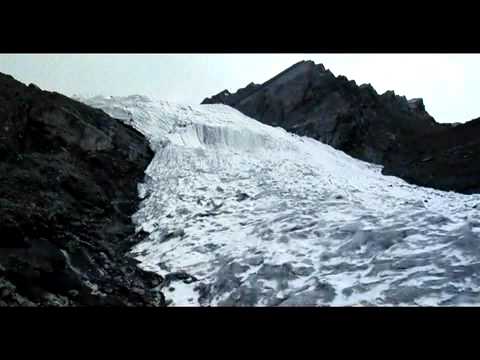 One of Bolivia's best known glaciers, Chacaltaya, has melted away completely, reports John Enders:
Chacaltaya (the name in Aymara means "cold road") began melting in the mid-1980s. Dr. Edson Ramirez, the assistant director of the Institute of Hydraulics and Hydrology at the Universidad Mayor de San Andres in nearby La Paz, documented its disappearance in March.

Ramirez believes the disappearance of Chacaltaya is an indication of the potent effects at higher elevations of the interaction of greenhouse gas accumulation and an increase in average global temperatures.

And he thinks other glaciers in the Andean region also may be melting at a rate faster than previously known. Illimani, the colossal 21,200-foot mountain that looms over the city of La Paz, is the home to several glaciers. They likely will melt completely within 30 years, he said.
The disappearance of glaciers is not only of interest to scientists but also for those dependent on them for their livelihoods, water security and power generation from hydroelectricity.
Chacaltaya became well-known long before it started melting. For decades it was declared, and aggressively marketed, as "the highest ski run in the world."

"Very few come to ski now," laments Alfredo Martinez, 73, who is one of the founders of the Club Andino de Bolivia, based in La Paz.

On the western, mostly arid side of the Andes, millions of people depend on rain, snow run-off and melting glaciers for their water.

Not only are the glaciers melting, but less rain seems to be falling in the Andes. The big rain-carrying monsoons drifting west from the Amazon basin have declined in size and intensity, another indication of major climactic changes, Ramirez said.

This year, for the first time, the amount of water flowing out of reservoirs serving nearly 2.5 million people in La Paz and its adjacent city, El Alto, will exceed the amount of water flowing into them. This eventually will become a major political issue for leaders in La Paz and El Alto, he said.

To Juan Velazquez, who grew up just over the mountain from Chacaltaya in the now-abandoned mining town Mulluni, and later moved with his family to La Paz, the defunct glacier means less income. As a taxi driver, he can earn the equivalent of 50 U.S. dollars driving tourists from La Paz to the glacier and back. That's the equivalent of a month's wages for some in this impoverished land.
The speed of glacial melt reconfirms the importance of adaptation for countries like Bolivia who are historically responsible for a tiny percentage of global carbon emissions, but are the first in line to suffer the consequences of climate change.
This article was first posted on the Guardian's Comment is free
Glaciers in Peru are melting so quickly that by 2015 almost all of them may have disappeared. This is not just a problem for Peru but for the whole Andean Community of Nations, including Bolivia, Colombia and Ecuador. These countries generate around 73% of their electricity from hydro energy. Ironically, this renewable source of energy risks disappearing because of melting glaciers caused by climate change.
The report, Climate change knows no borders, provides a chilling reminder of the catastrophic impacts of climate change on the Andean region. The evidence predicting the rapid loss of glaciers and a fiercer, more frequent El Niño effect, where ocean temperatures rise along the coasts of Ecuador and Peru, causing droughts and floods, reveals an uncertain and potentially destructive future for the region. The El Niño of 1997/8 had a devastating impact, leaving thousands dead or homeless, crops ruined, roads and bridges left smashed. The bill ran into billions of dollars.
If this wasn't enough, climate change could lead to further losses of up to $30 billion a year by 2025 in the Andean region while the effect of melting glaciers could place 40 million people at risk of losing their water supply.
It seems ironic that the highest number of the Kyoto Protocol's clean development mechanism projects in the Andean Community relate to the resource facing the greatest threat – water. The climatic stresses causing the loss of glaciers, and in turn jeopardising what many regard as a key constituent of rural development through electrification, may result in a vicious cycle. The loss of this vital resource, combined with high prices and scant political enthusiasm for other renewable options – geothermal, wind and solar – may result in countries resorting to an increase in the use of fossil fuels.
Considering the region's minor contribution to the world's greenhouse gas emissions this would be extremely counter-productive. It might also run the risk of undermining what has so far been a progressive stance on climate change at the international policy level. In 1993, Ecuador became the first developing country to ratify the climate convention. Although scientific evidence and past experience of extreme weather conditions have provided grounds for a strong rhetorical stand on climate change at the international level, Andean governments have been reluctant to integrate climate change strategies into the fabric of development policy.
Peru did not establish a ministry for the environment until May 2008, exposing a pattern played out regionally of weak state institutions, unequal access to natural resources, a lack of political will, non-existent funding, insufficient information and deficient infrastructure. The challenge of integrating development and climate change agendas is, therefore, critical.
The Andean Community is skating on thin ice as the longevity of one of its most important sources of renewable energy is thrown into doubt. The question remains whether or not the world will act, and if the ice will remain thick enough to support Andean sustainable development for the future.